Yesterday I completed two small Prussian command vignettes in my current mission of clearing the ever swollen leadpile.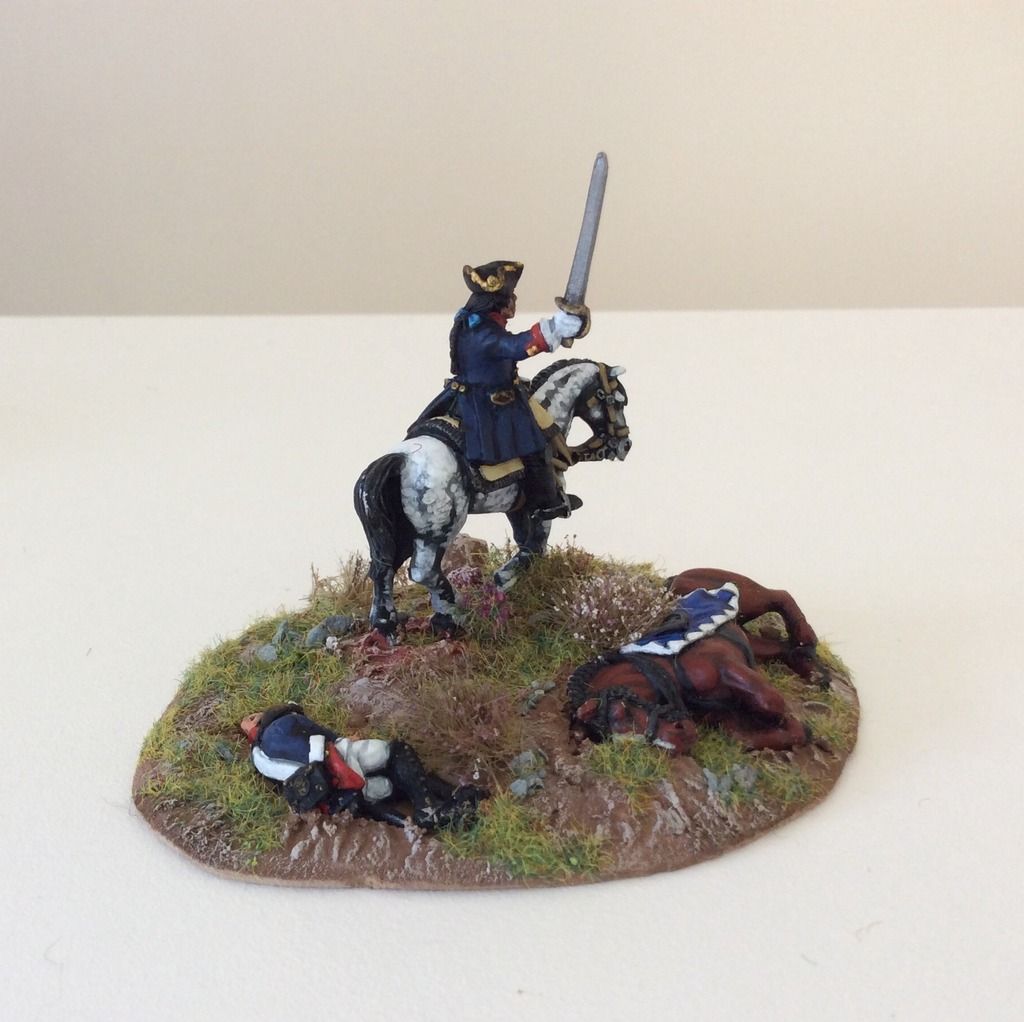 For the first one I had this idea of a stoic officer seemingly calm walking across a war ravaged field.
I don't usually have casualties on bases as I don't particularly like it on the wargames table but it seems to work and clears some more of the spares box! The horse was originally belonging to one of my old
Ayton
Commanders; The Marquis of Cress who snapped on the way home* so has a little history to it.
I had to make my own quick miliput saddlecloth and doesn't look to bad. I'm not overly pleased with the finished product, I think the base is possibly to big and could do with being more tight in its composition. I do like that the Dappled horse appears to be giving his fallen kin a sideways glance though.
*Much to the delight of everyone that witnessed his Generalship.
My second base is the newly Prussian coated Duc'du'Flappe from my Imaginations force that went to last Ayton.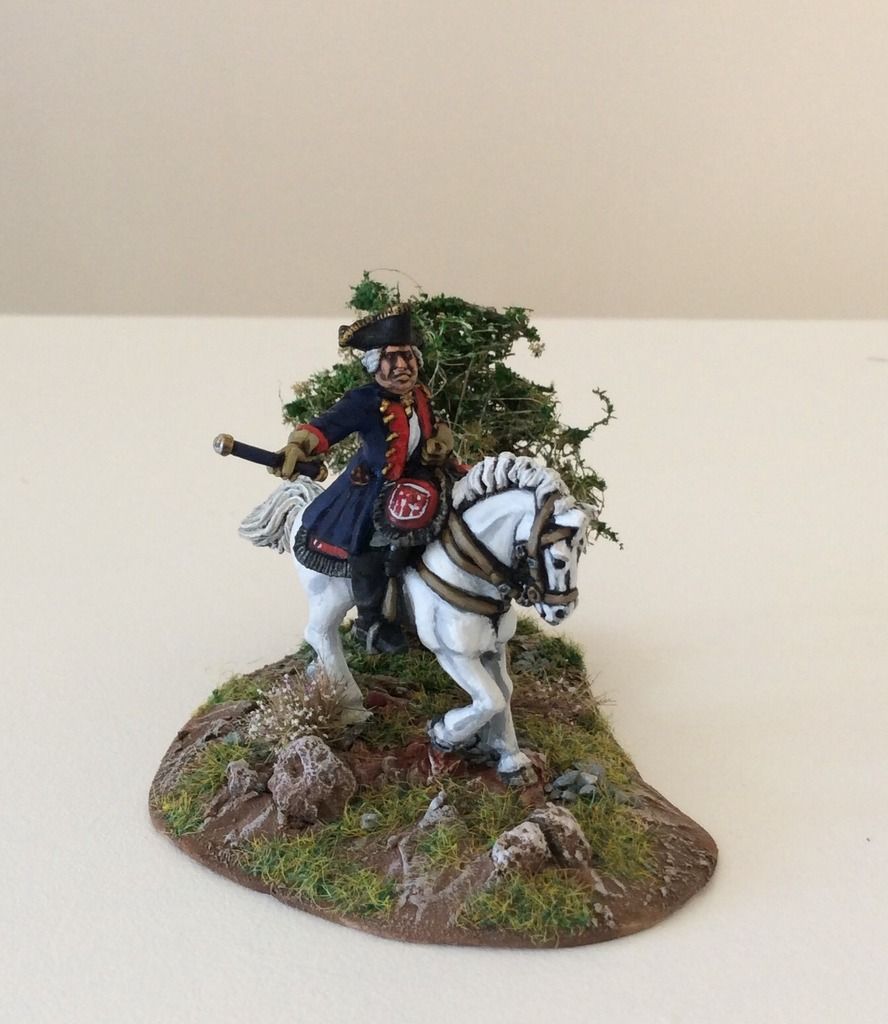 He was literally just a change of coat colour and a rebase. The little tree was made from wire, putty and horsehair. It also has a history in what it represents...
At the last Ayton big game, this figure commanded a force that was trying to assault an enemy that had a few orange trees ahead of it. It was about the worst wargaming performance ever and as cries of 'I only want an orange' was heard and the battle was coming to a close, The Duc annoyed with the days disastrous fortunes had rode up and ordered a battery of guns to petulantly fire at the oranges.
In true form of the day my opponent Paul saved every hit.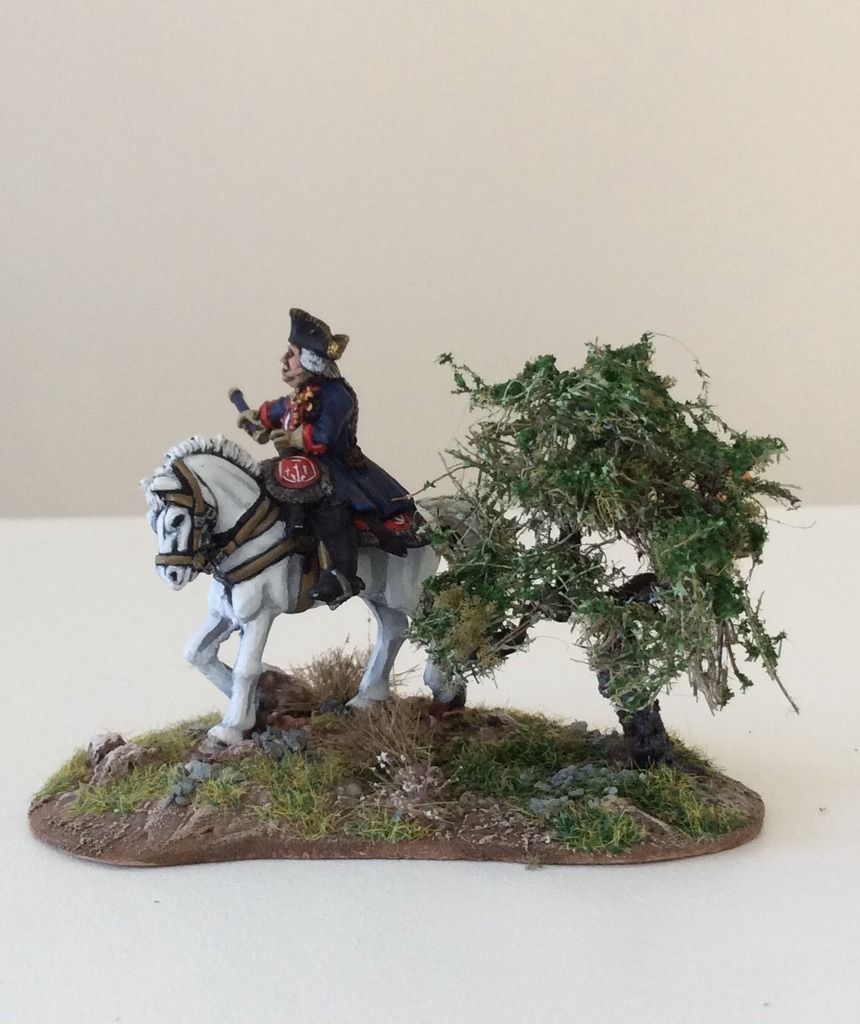 and of course... The oranges...