Every army needs a figure representing you.
Well this one looks nothing like me but I am to pretty to be shrunk down to 28mm.
And I don't tend to hang about the house in a powdered wig. Though I'd like to.
Girlfriend won't let me. :-(
The monument? A dice with a 1 pip on it. Sums my Generalship up perfectly. The infantryman puts his head in his hands in hopelessness as a following crow waits patiently for the inevitable meal left by my charges.
Mmm, Hussars. Delicious.
As usual, apologies for my awful pictures. Come the Spring, lets hope a light falls on this land.
I feel like I'm living in Mordor.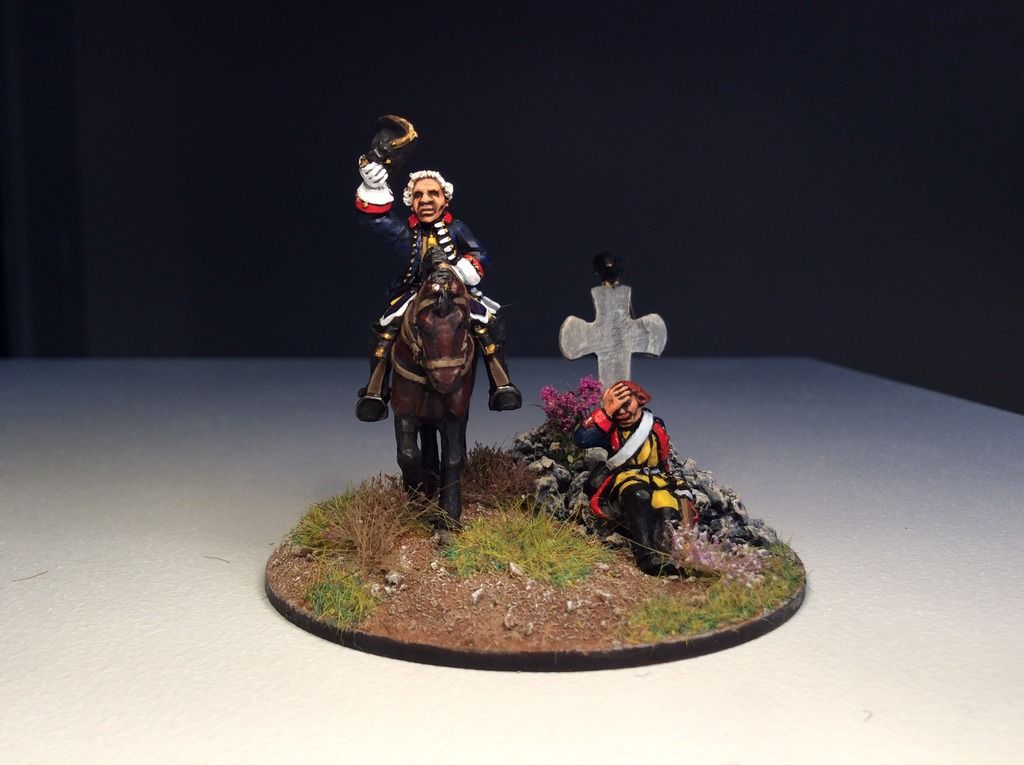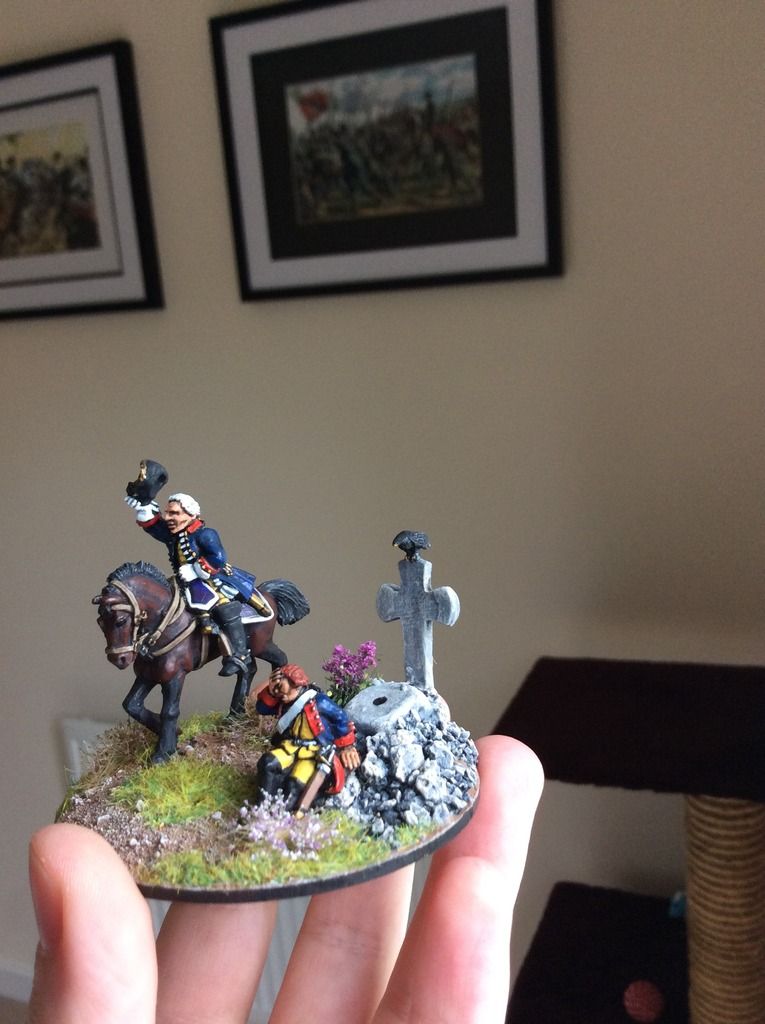 Some light! Pressed up against the window on the Wargames Room , confusing the neighbours.