Well I couldn't resist doing
Der Alte Fritz
. He's obviously in one of his moods as he looks with disdain at a Seydlitz Hussar who thrusts a dispatch his way. A Flugeladjutanten of Cavalry rides at his flank.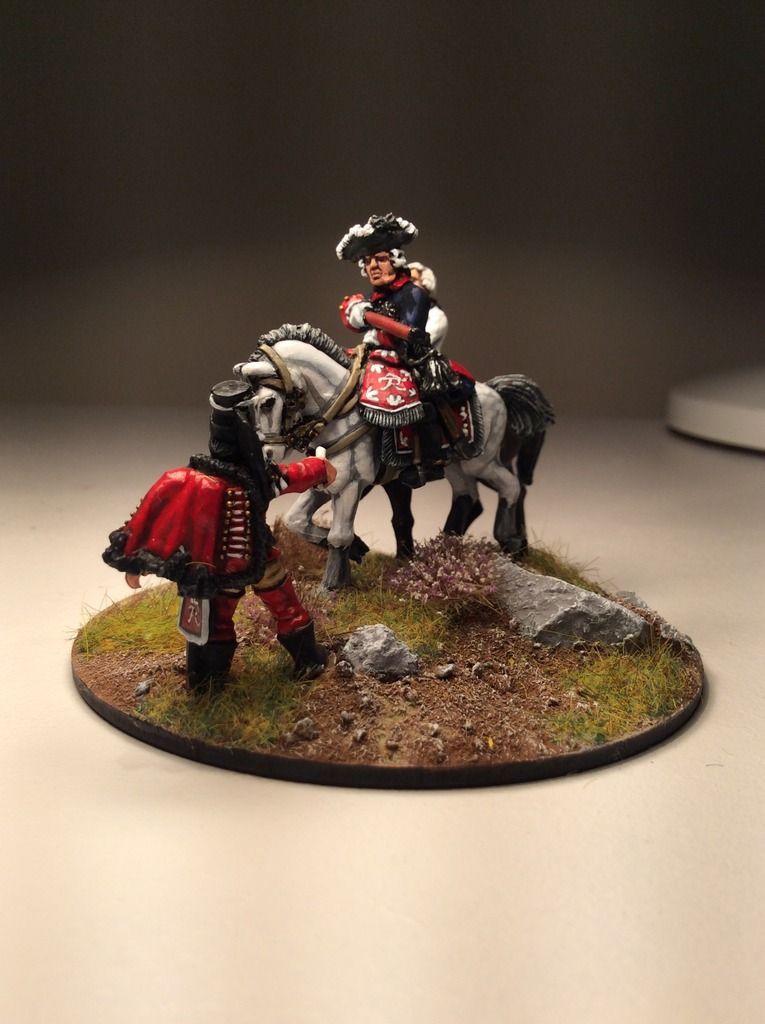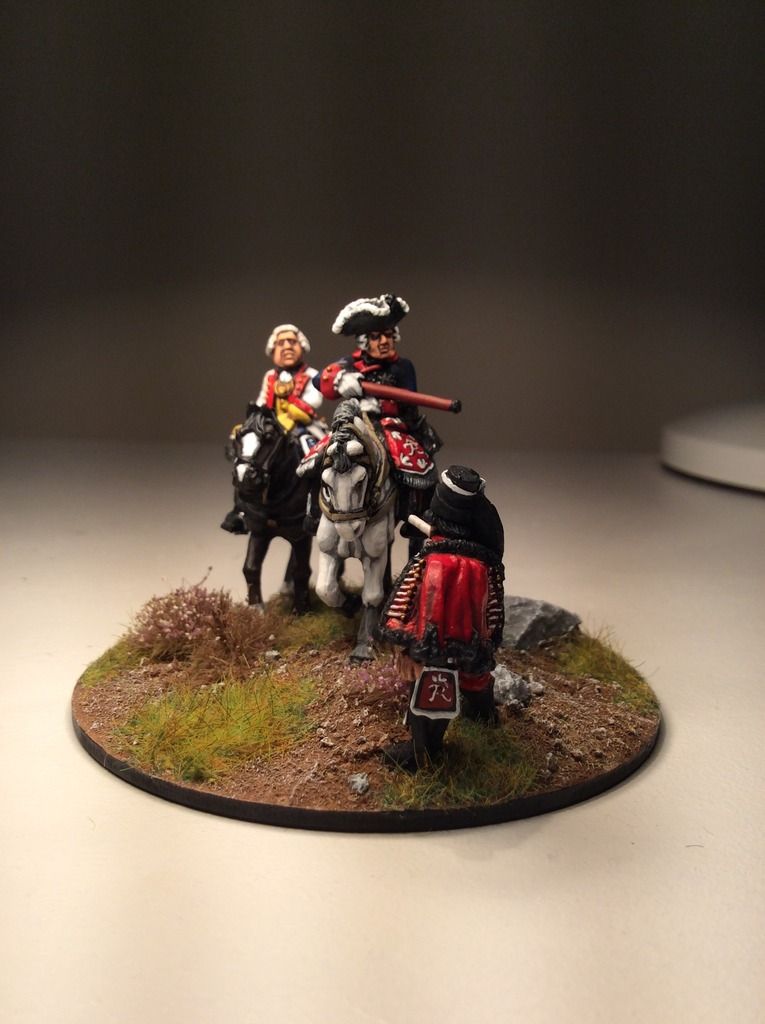 Originally this was going to be a bigger stand with a troop of escorting Dragoons and some battlefield splatter - but somewhere along the line I decided to make it smaller, more gamey and that with my tiny collection and painting ability I should be less precious! In 30 years when I have an army, he could always slot in to a bigger scenic diorama.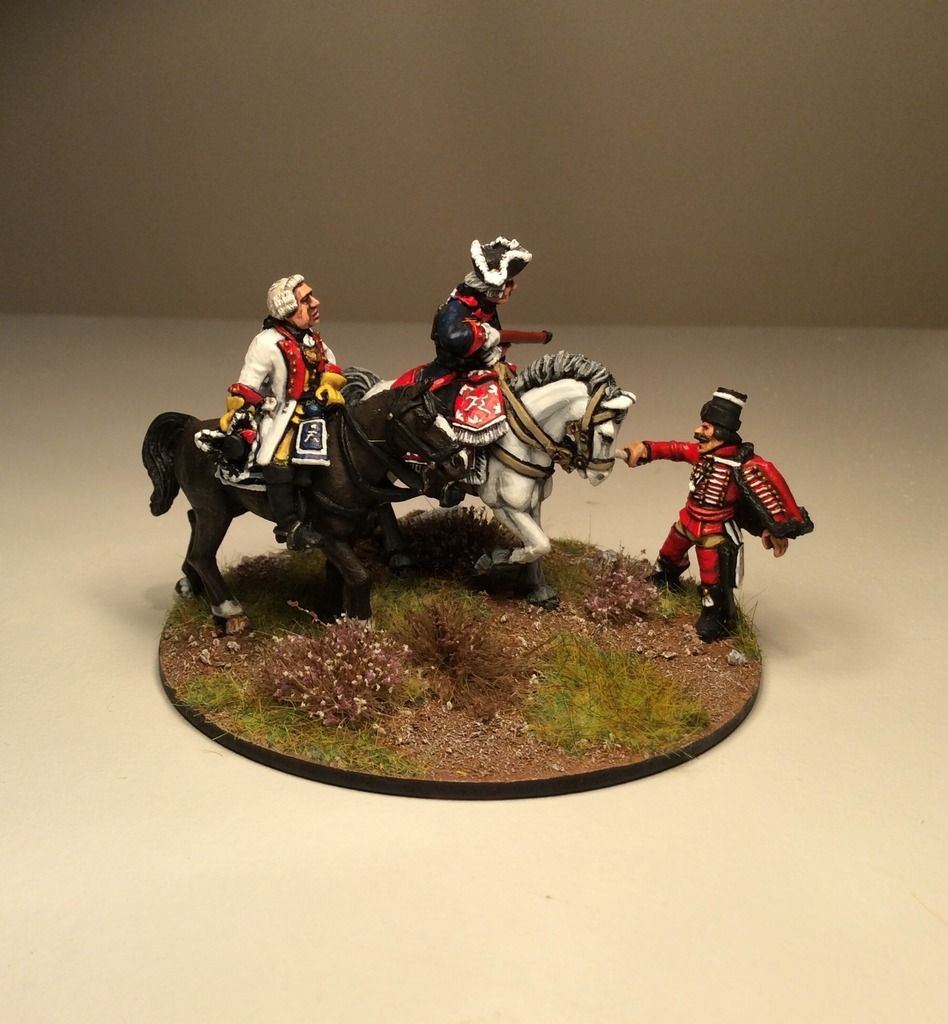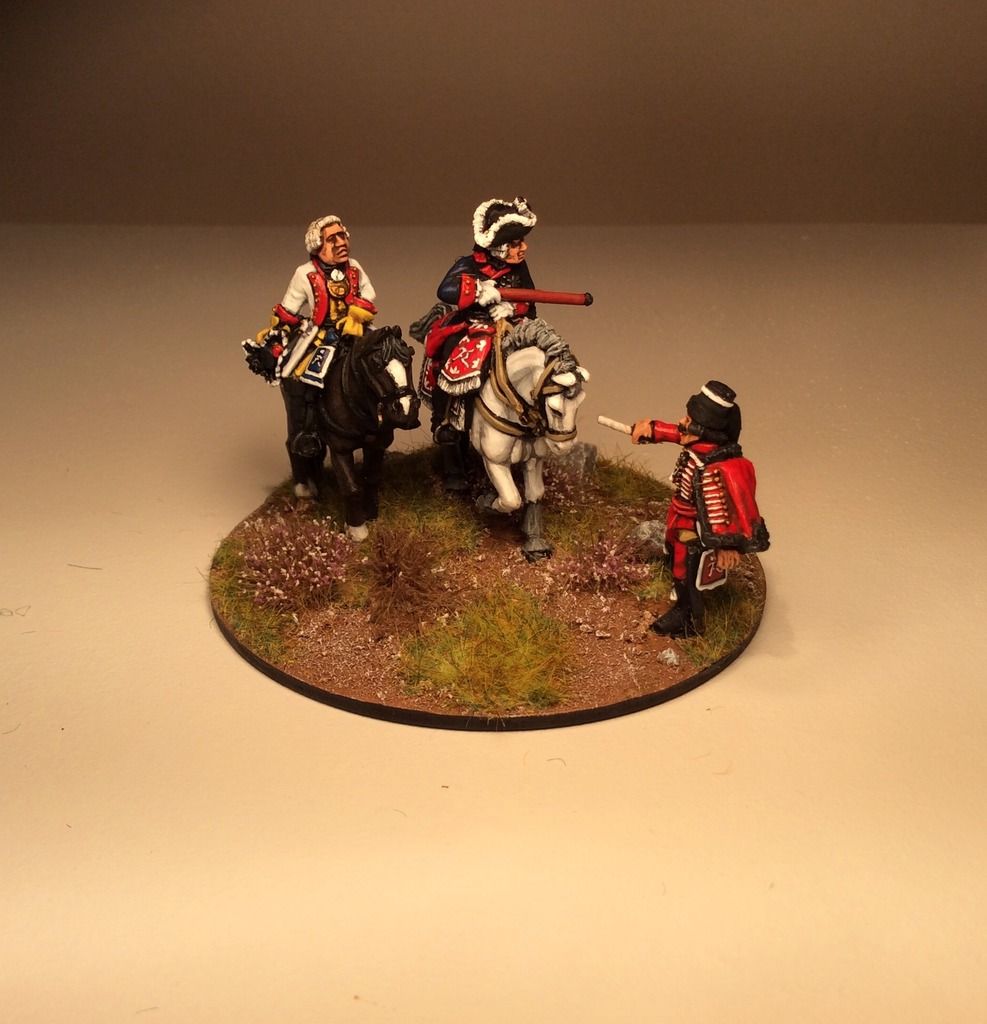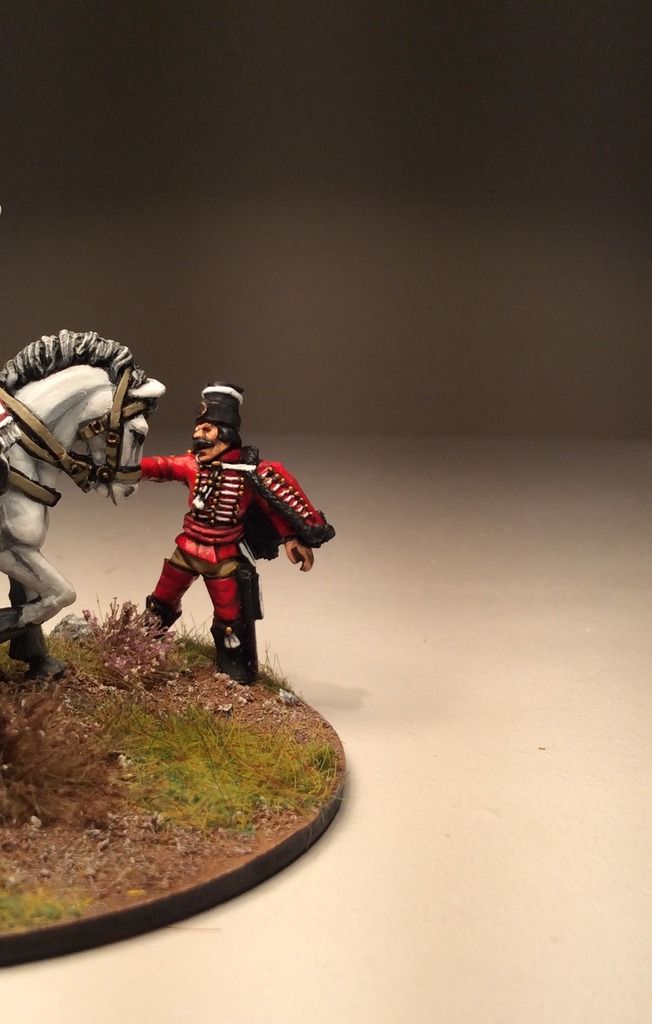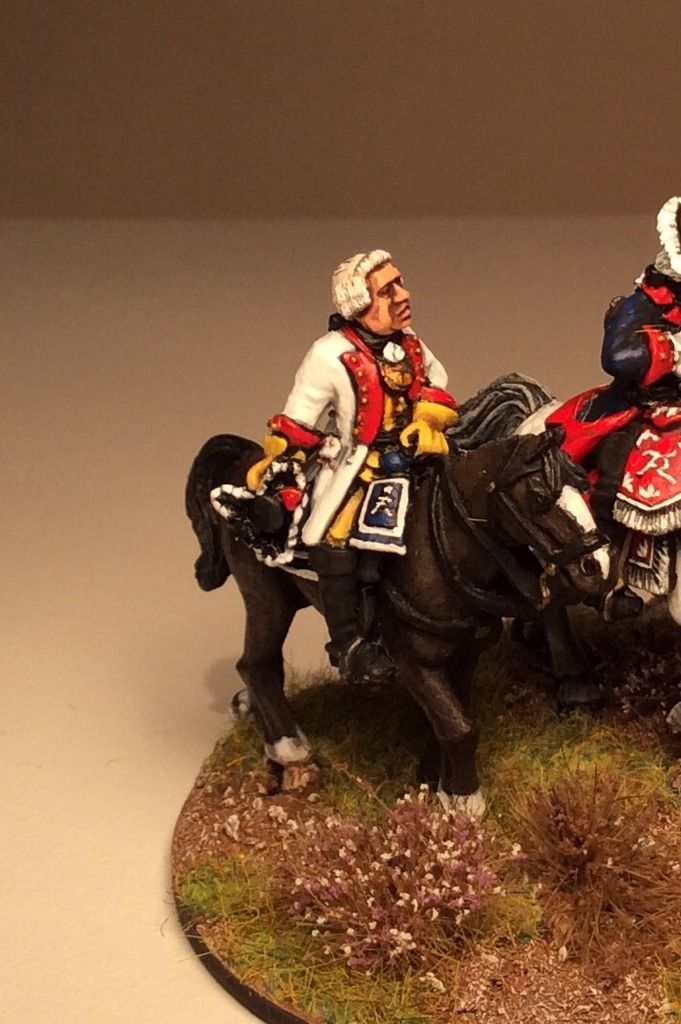 All figures by Wargames Foundry.
The Hussar originally had a sword which I whipped off, drilled out and put a sausage in. The pose is probaly a little dramatic but we could just perhaps imagine that the contents of the dispatch is of high importance...
'Fritz come quick, ze Soup is ready.'